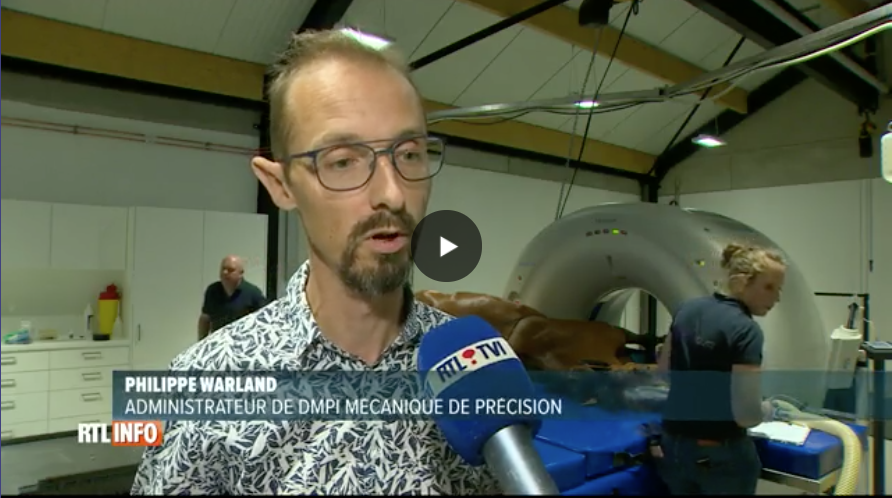 A horse-scanner designed in partnership with DMPI
A first in Belgium: a giant scanner for horses conceptualised by three Liège-based companies. The initiator of this original concept, Medical Imagery partnered with SCDI for the automation part and DMPI for the precision mechanics in order to reach the heights of technology in the medical imaging field.
>Discover this perfect illustration of the DMPI team's skills in the report on RTL-TVi.